Become a project manager at WLW group
We are looking for a colleague to join our team who will become a project manager in a stable and constantly developing company, where there is also room for your self-realization. Become a part of Works L&W group s.r.o. from Pohřebačka near Hradec Králové with a history dating back to 2011.
Why work for us at WLW

We value our employees
Our employees and customers always come first to us and we know that the success of the company is thanks to our employees.

Developing company
You will work in the company that is constantly developing in the Czech Republic and abroad.

Rewards
In addition to the fixed salary, we also offer bonuses, Christmas bonuses, personal allowances and extraordinary rewards.

We work in the CZ and abroad
Our work takes place both in the Czech Republic and, after training and onboarding, also abroad.
Job details
Cooperation on main employment or trade certificate,
25 days of vacation, and 5 sick days,
regular salary including all allowances,
starting salary min. 35.000 CZK, bonuses up to 10.000 CZK (after 3 months of probationary period the salary will be adjusted),
work in a stable traditional company with operations in the Czech Republic and abroad.
Benefits of working for us
Social allowance up to 5.000 CZK / year (sports activities, etc.),
liability insurance for you,
pension contributions,
interesting jobs for different customers (possible up-skilling in the field)
Christmas bonuses, personal allowances, extraordinary bonuses,
unreduced per subsistences at the statutory rate - extra 30 - 35 000 CZK per month,
company PC and cellular phone.

Job requirements
At least a secondary education in mechanical engineering,
organizational and communication skills,
knowledge of 1 world language - preferably AJ,
knowledge of MS Office - MS Word, MS Excel - a prerequisite,
knowledge of drawing documentation - for pipelines isometrics, for steel structures knowledge of reading production documentation,
driving licence, category B (in Czech system).
Who are we looking for?
Head, neck and spine of projects.
A skilled person who will enrich our team,
who has experience in project management,
who is a capable organizer,
who's flexible with time - willing to travel.
And above all, a team player for whom work is not only a source of livelihood, but also an interest in new knowledge and a willingness to learn.
Benefits of working abroad
For employees:
non-reduced subsistence allowances at the legal rate

extra 30 - 35 000 CZK per month,

getting new experience.

What a manager's job involves
Work 8 - 10 hours a day,
projects in the Czech Republic and abroad,
working in a team that is always supportive,
business case management (receipt of demand, study of demand documentation, inspection of the construction, preparation of the quotation including price calculation, negotiation with the investor on the offer, in case of acceptance of the business case management),
dealing with existing customers,
searching for new customers,
providing documents for invoicing,
preparation of budgets,
compliance with company guidelines.
Place of work: Pohřebačka, 533 45 Opatovice nad Labem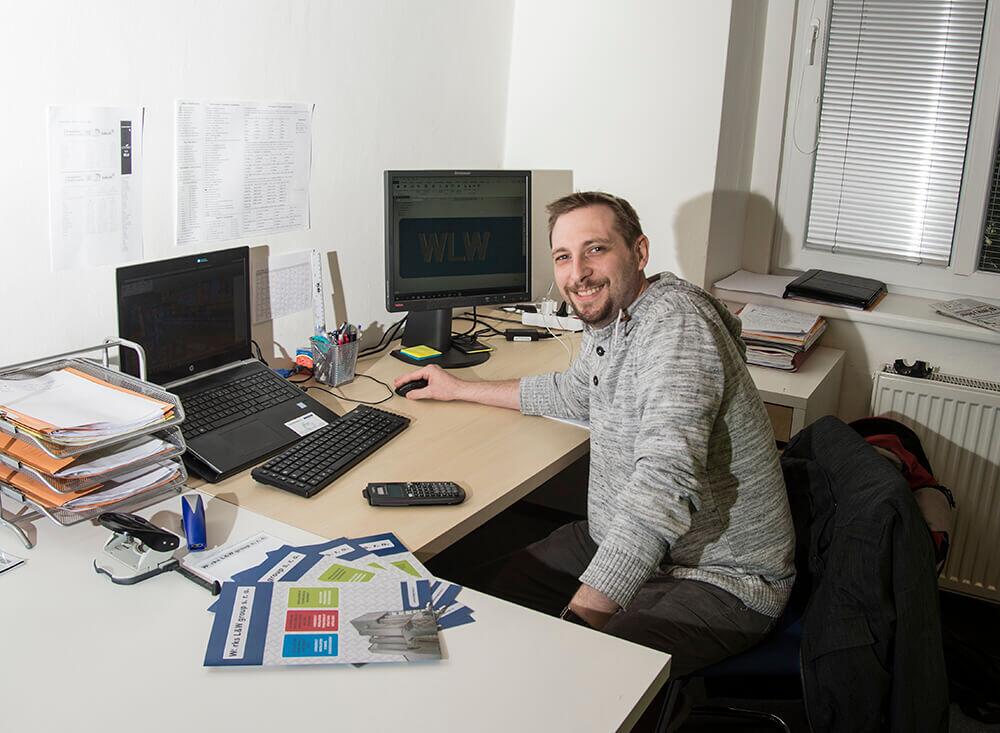 What can you expect when you start work?
You will take a tour of our workplaces during the first 2 months - soak up the atmosphere on the construction sites, get to know the people and find out what we actually do,
you will learn the preparation of price budgets, handover documentation, the system of operation of our company,
gradually learn how to manage your assigned project from A to Z with the support of all our departments
The position of project manager at Works L&W group is available immediately. If you are interested in the above information, please contact us. You can call us or write to us using the contact form below.
Haven't found your position? Never mind, we still want to get to know you. Call or email us and send us your resume, we would like to meet you.

We don't want just workers, we want colleagues with whom we can pull together.
Do you want to work for us as a project manager? Write to us, we will be happy to meet you!