CABOT CS Valašské Meziříčí, Czech Republic
Installation Investments units
Change of the heat exchangers incl. tubing, dismantling and installation of steel structures.
Winner of the shut down Safety competition between all subcontactors.
Demontáž části staré konstrukce
Vyztužení konstrukce
Vytažení starého výměníku, váha 48t
Výroba a montáž nové konstrukce
Vložení nového výměníku z přepravního prostředku pomocí dvou jeřábů
Prodloužení komínu
Dopojení výměníku novým potrubím a napojení na původní potrubí
Vítěz zarážkové soutěže v BOZP mezi všemi dodavateli zarážkových prací.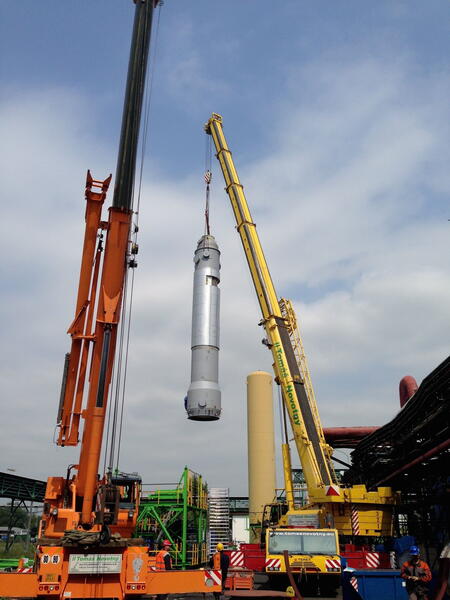 Are you looking for a similar project supplier? Contact us.