CS CABOT, spol. s r.o., Valašské Meziříčí, Czech Republic
Production Installation Investments units
Change of the heat exchangers incl. tubing, dismantling and installation of steel structures.
Disassambly of part of the old structure
Reinforcement of the structure
Exctraction of old exchanger, weight 48t
Manufacturinf and assembly of new construction
Inserting a new exchanger from the transport vehicle using two cranes
Chimney extension
Connection of the exchanger with new piping and connection to the original piping
Winner of the shutdown competition in OSH among all suppliers of shutdown work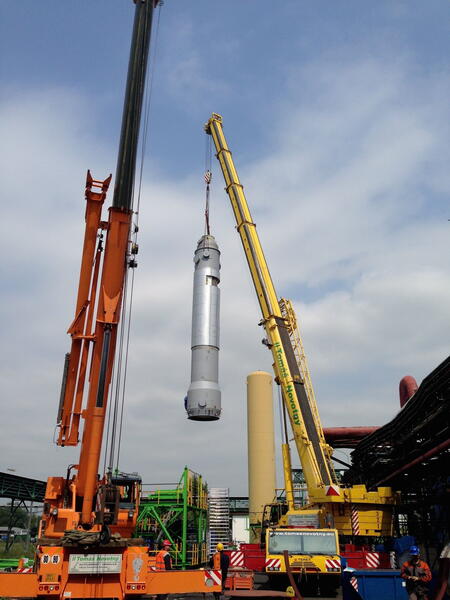 Are you looking for a similar project supplier? Contact us.