Assembly work for Lužické závody Draslovka
Installation Piping systems
For Draslovka, a. s. Kolin we carried out delivery and assembly work in the area of brine pipes and pipes to the cooling station.
Delivery and installation of brine pipes
We have delivered and assembly of brine pipes according to document D.2.4 Operating pipes including surface treatment and insulation.
The DN 500 pipe was used, including its storage, as well as auxiliary steel structures and fittings in a total quantity of 14,000 kg.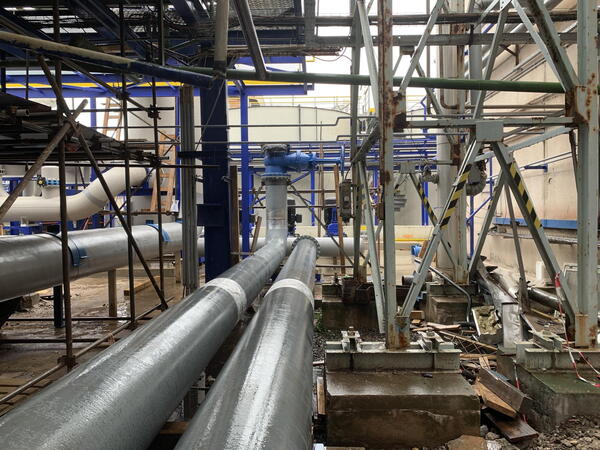 Are you interested? Contact us